TW Publishing
---
---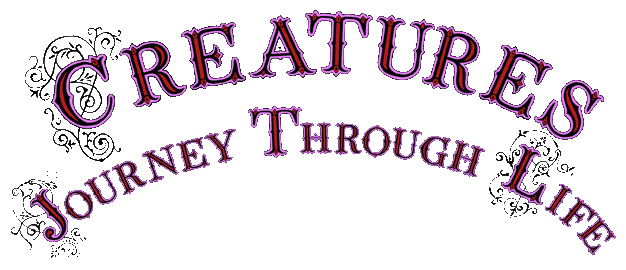 A book of RHYMES
about LIFES' JOURNEY WITH EMOTIONS
for CHILDREN and PARENTS
to read, talk about and ENJOY TOGETHER
Text: William C. Schirado
***
Art: Raven Landry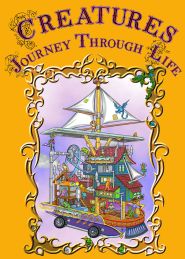 Creatures Journey Through Life is a FULL COLOR, 32 page LARGE PRINT book, nine inches by twelve inches with extra strength 120 point binder/laminated HARD COVER, 100# page stock and SEWN BINDING.
ISBN #: 6-9660166-2-9 LOC #: 2002091590
---
What People are Saying about CREATURES' JOURNEY THROUGH LIFE
Looking for family entertainment? This book provides a great opportunity for kids and parents to share thoughts and feelings together. Parents take your time with this book, the message is great and the illustrations full of color and Creature Character! Enjoy!
A reader
__________________________
Whether by car, train, plane, or boat children and parents will enjoying traveling with the colorful creatures in this book. The bold and bright illustrations combined with whimsical rhymes help children and parents discover new ways to talk about their feelings and emotions.
Mary Piontek, Ann Arbor MI, USA
_________________________________
Great book, After reading the book and matching the creatures to there feelings, I was excited to read the book to a child. The illustrations match so well with the meanings that a child would be able to relate to the Creature. A parent reading this to a child would open the discussion about things that maybe would go unnoticed. Great book!
Diane Conzett, Ann Arbor, Michigan
---
Click here for larger picture of cover
Click here for larger cover detail

PREVIEW
---
---
Select a Title for More Information

| | | | | |
| --- | --- | --- | --- | --- |
| | | | | |
---
© copyright 1998 > 2015 TW Publishing. All rights reserved.